Greetings from the Guardian
of the Books of Nikonor: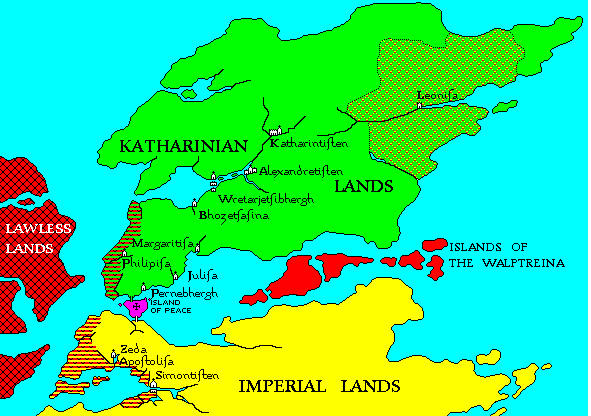 Visitors are advised
that the books kept here contain material which many may find disturbing. These books are not intended for children, nor for those with too great an attachment to any part of the moral spectrum currently defined by the interaction of traditional Western Christianity and contemporary Ethical Humanism, as there are other moralities here, with other histories; nor are they intended for the shod, whom the Preservers must ask to depart this site without delay, as the Katharinians are a barefoot order, and shew the shod no welcome.
to read or download whatever they like at this site.
---
Those whose browsers do not allow them either to 'grab' inline images, or to download them along with downloaded HTML files, will first need to download the following GIF files into the same directory whereunto they plan to download the HTML files themselves.
footprin.gif , footprnt.gif , kthfeetn.gif , barefeet.gif , kathfeet.gif , yegrfeet.gif , grenfeet.gif , blgrfeet.gif , bluefeet.gif , indifeet.gif , regnfeet.gif , sovmfeet.gif , redxfeet.gif , rgnglyph.gif , harrietb.gif , margbhoz.gif , apndxcon.gif , nmappart.gif , priscarm.gif , boxxhand.gif , nmapnewl.gif , 12x12.gif , xhand.gif , pentaeng.gif
The following extralarge GIF files will also be needed; and it may also be helpfull to print them out using a "rescale to fit page" option:
---
The Preservers will gladly pass along the comments or questions of any barefooter to any named resident of their Embassy or of the Katharinian Palace. Neither time nor reality pose problems for the Preservers. This same address will serve those who have downloading difficulties, require conversions to other formats, or need copyright information.